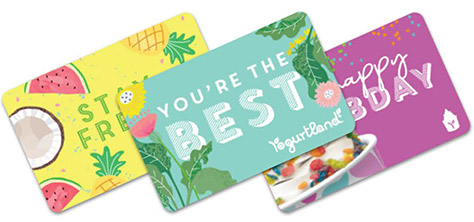 Give the Gift of Yogurtland
Brighten someone's day with the perfect gift to make life a little sweeter! Yogurtland gift cards are available for purchase at your local store or you can order an eGift online today.
Check Your Gift Card Balance
---
Gift Card Balance
Already a Member?
Transfer the balance of this card to your existing Real Rewards Card
You may also check your balance with an associate at your local store OR contact Guest Services at (949) 265-8000 or [email protected].
Your Chance to earn free yogurt and so much more