Vanilla Malt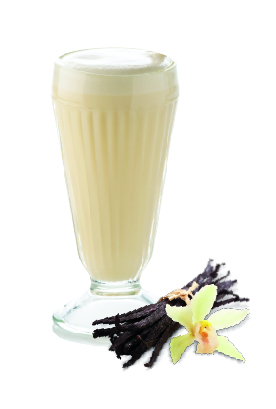 The tasty malted vanilla flavor is a perfect pair for your favorite toppings.

Malted Milk
Calories:
35 per wt. oz.
Carbohydrates:
8g per wt. oz.
Protein:
1g per wt. oz.
Nutritional Value Per Ounce

Ingredients:

Pasteurized and Cultured Skim Milk, Sugar, Dextrose, Malted Milk Powder (Wheat and Barley Malt Extract, Sugar, Whole Milk Solids, Salt, Sodium Bicarbonate), Maltodextrin, Whey, Stabilizer and Emulsifier (Microcrystalline Cellulose, Vegetable Mono & Diglycerides, Guar Gum, Carrageenan, Cellulose Gum), Natural Vanilla with other Natural flavors, Salt

Contains Live and Active Cultures: S. thermophilus, L. bulgaricus, L. acidophilus, Bifidobacterium ssp., L. rhamnosus, L. casei.

Contains: Milk.
A 2,000 calorie daily diet is used as the basis for general nutritional advice; however, individual calorie needs may vary. Additional nutrition information available upon request. Our frozen yogurt is produced in a Kosher certified facility. *Meets National Yogurt Association criteria for Live & Active Culture Frozen Yogurt.
Your Chance to earn free yogurt and so much more