Blueberry Mangosteen Tart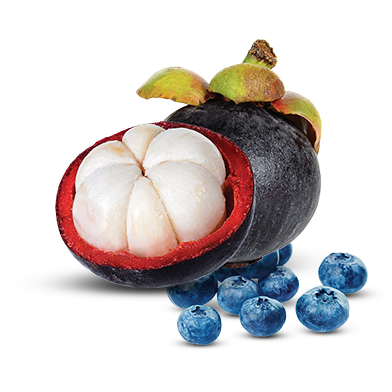 Our super refreshing Blueberry Mangosteen Tart combines real blueberries with sweet and tangy mangosteen for a vitamin C-fortified treat that's bursting with flavor.

Blueberry, Mangosteen
Calories:
25 per wt. oz.
Carbohydrates:
6g per wt. oz.
Protein:
1g per wt. oz.
Nutritional Value Per Ounce

Ingredients:

Pasteurized and Cultured Skim Milk, Water, Sugar, Blueberry Puree, Blueberry Puree Concentrate, Dextrose, Whey, Whey Protein Concentrate, Mangosteen Puree, Stabilizer and Emulsifiers (Vegetable Mono & Diglycerides, Guar Gum, Carrageenan), Citric Acid, Natural Flavor, Beet Juice Concentrate (color), Ascorbic Acid

Contains Live and Active Cultures: S. Thermophilus, L. Bulgaricus, L. Acidophilus, Bifidobacterium ssp., L. Rhamnosus, L. Casei.

Contains: Milk.
A 2,000 calorie daily diet is used as the basis for general nutritional advice; however, individual calorie needs may vary. Additional nutrition information available upon request. Our frozen yogurt is produced in a Kosher certified facility. *Meets National Yogurt Association criteria for Live & Active Culture Frozen Yogurt.
Your Chance to earn free yogurt and so much more