Strawberries and Cream Light Ice Cream**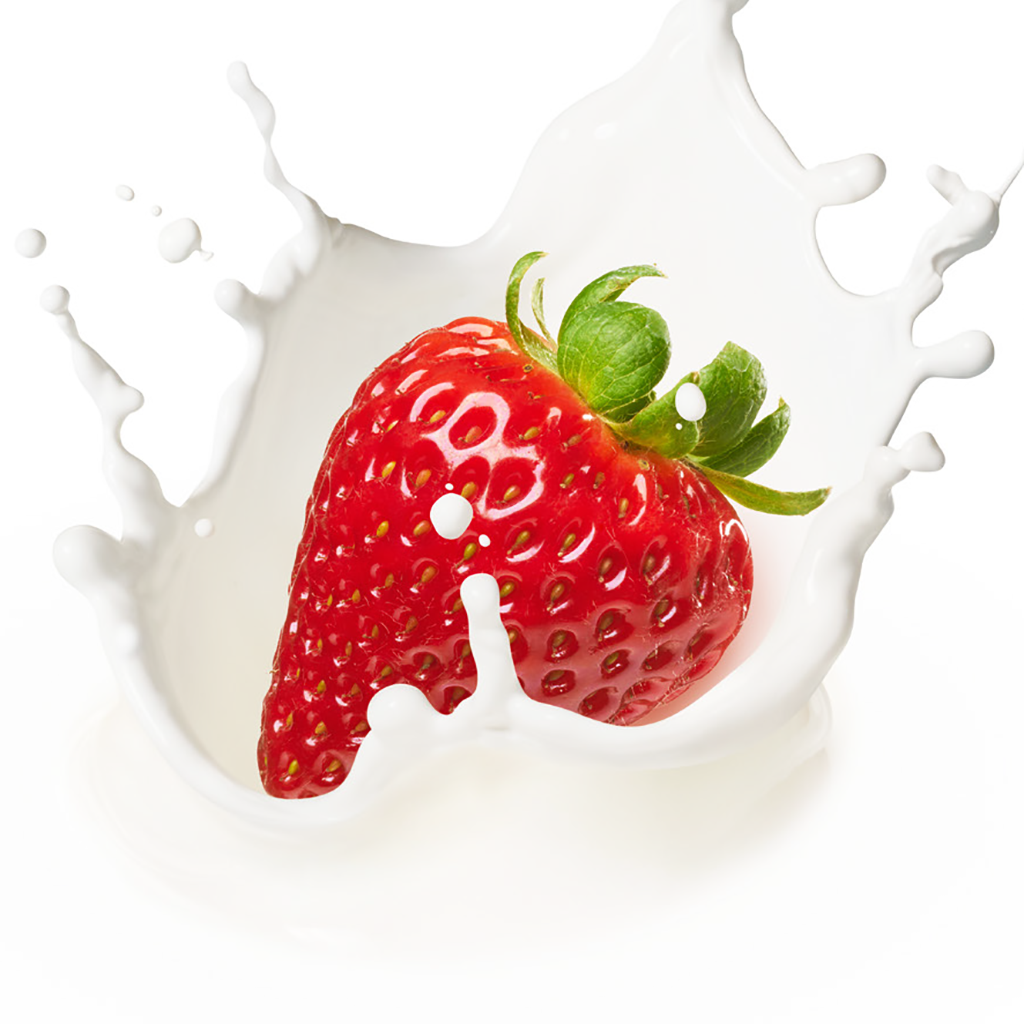 This fruity light ice cream** combines juicy California Strawberries with jammy Northwestern Strawberries for a creamy, delightful treat!

Strawberry
Calories:
40 per wt. oz.
Carbohydrates:
6g per wt. oz.
Protein:
1g per wt. oz.
Nutritional Value Per Ounce

Ingredients:

Pasteurized Milk, Cream, Sugar, Strawberries, Whey, Vegetable Mono & Diglycerides, Dextrose, Cellulose Gum, Carrageenan, Natural Flavors, Caramel Color, Ascorbic Acid, Red 40.

Contains: Milk.
A 2,000 calorie daily diet is used as the basis for general nutritional advice; however, individual calorie needs may vary. Additional nutrition information available upon request. Our light ice cream** is produced in a Kosher certified facility. **Fat Content has been reduced from 10 g per 100 g to 4.8g per 100 g as compared to our Creamy Vanilla Ice Cream.
Your Chance to earn free yogurt and so much more