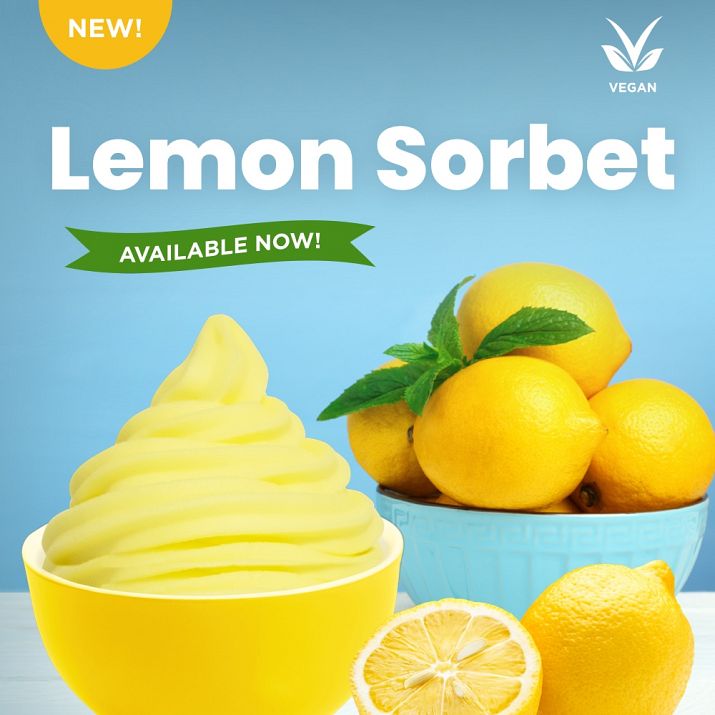 IRVINE, Calif; January 4, 2023 - Yogurtland, the leading self-serve frozen yogurt brand, is kicking off 2023 with a light and refreshing Lemon Sorbet flavor, along with the online exclusive, Strawberry Lemonade cup. The Lemon Sorbet and the Strawberry Lemonade cup are now available while supplies last at participating Yogurtland locations.
The New Year brings health-focused goals and this must-try vegan treat is the perfect flavor that everyone can enjoy. Made with real lemon, this refreshingly sweet and sour flavor is deliciously dairy-free and non-fat. Yogurtland fans can start the year off right with this lighter option.
In addition to the Lemon Sorbet flavor, Yogurtland is also offering the online exclusive, Strawberry Lemonade cup, created with Yogurtland's limited-time Lemon Sorbet flavor and topped with hand-sliced strawberries and strawberry popping boba. This tasty creation is available to order exclusively online at yogurt-land.com or the Yogurtland app.